Interview
Herb Deutsch: Electronic Voyager – Extended Interview #1
Michelle Moog-Koussa is on a journey to retrace her father's footsteps, meeting some of the people who played a role in Bob Moog's story.
Interview
Sub Phatty: Research & Design Phase
Professor Herb Deutsch, synth pioneer and collaborator of Bob Moog, visited the Moog Machine Shop during Moogfest 2012. While here, Professor Deutsch explored Moog's next generation analog synthesizer, while still in it's research & design phase.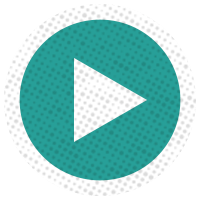 Lecture
From Moog to Mac: A Special Concert by Herb Deutsch
A performance and talk presented on April 15, 2011 at the Gallatin School of Individualized Study at New York University.
Lecture
From Moog to Mac – Herbert Deutsch
Herbert Deutsch shares stories from the making of the Moog synthesizer in 1964 with Robert Moog, and performs some early electronic music selections.
Lecture
Professor Herb Deutsch-Hofstra University
Hofstra University Professor Herb Deutsch returns after heart surgery to guest lecture his class on the History of Electronic Music and share his first hand experiences co-inventing the Moog Synthesizer.
Lecture
Herb Deutsch on the birth of the Minimoog
In this video, Herb shares his thoughts on the events that led to the birth of the Minimoog.